Drop the mic?! No, drop the EGG!! Today, Mr. Olson's 6th Grade in person science classes had the opportunity to participate in the annual "egg drop." This is the culminating event of planning, designing, hypotheses', and final adjustments to the supporting structure around the egg. Some were successful at surviving the nearly 30 foot drop from the roof of Rockdale School. But, some were not so lucky. Students then came back to the classroom, documented their observations, and had an opportunity to write about future adjustments that might have needed to be made for a more favorable outcome. What a blast and here are a few pictures. Thanks Mr. Olson for your vision and for your fun, hands on science experiments. Great job 6th Graders on your creations. #ALL IN #makeitagreatdayornotchoiceisyours ¡¿Dejar caer el micrófono ?! ¡¡No, suelte el HUEVO !! Hoy, las clases de ciencias en persona de sexto grado del Sr. Olson tuvieron la oportunidad de participar en la "caída de huevos" anual. Este es el evento culminante de la planificación, el diseño, las hipótesis y los ajustes finales a la estructura de soporte alrededor del huevo. Algunos lograron sobrevivir a la caída de casi 30 pies desde el techo de la escuela Rockdale. Pero algunos no tuvieron tanta suerte. Luego, los estudiantes regresaron al aula, documentaron sus observaciones y tuvieron la oportunidad de escribir sobre los ajustes futuros que podrían haber sido necesarios para obtener un resultado más favorable. Qué maravilla y aquí hay algunas fotos. Gracias Sr. Olson por su visión y por su diversión, sus experimentos científicos prácticos.Buen trabajo estudiantes de sexto grado en sus creaciones. #TODOS EN #makeitagreatdayornotchoiceisyours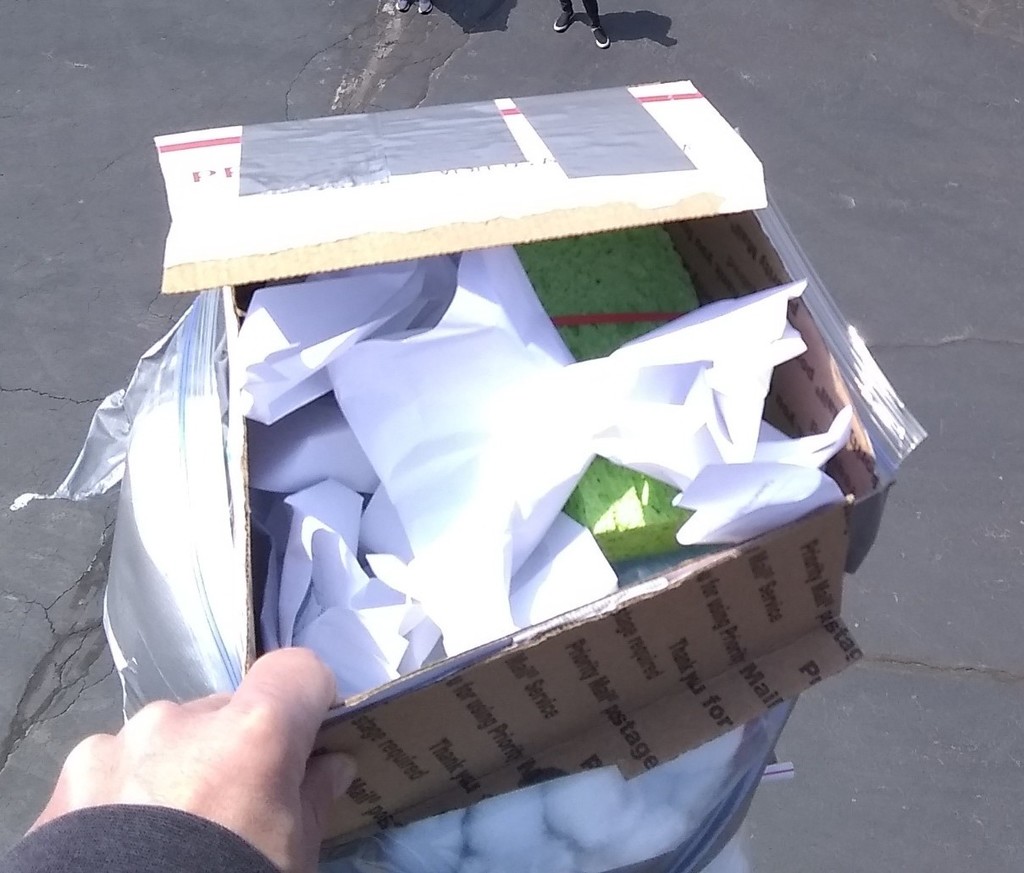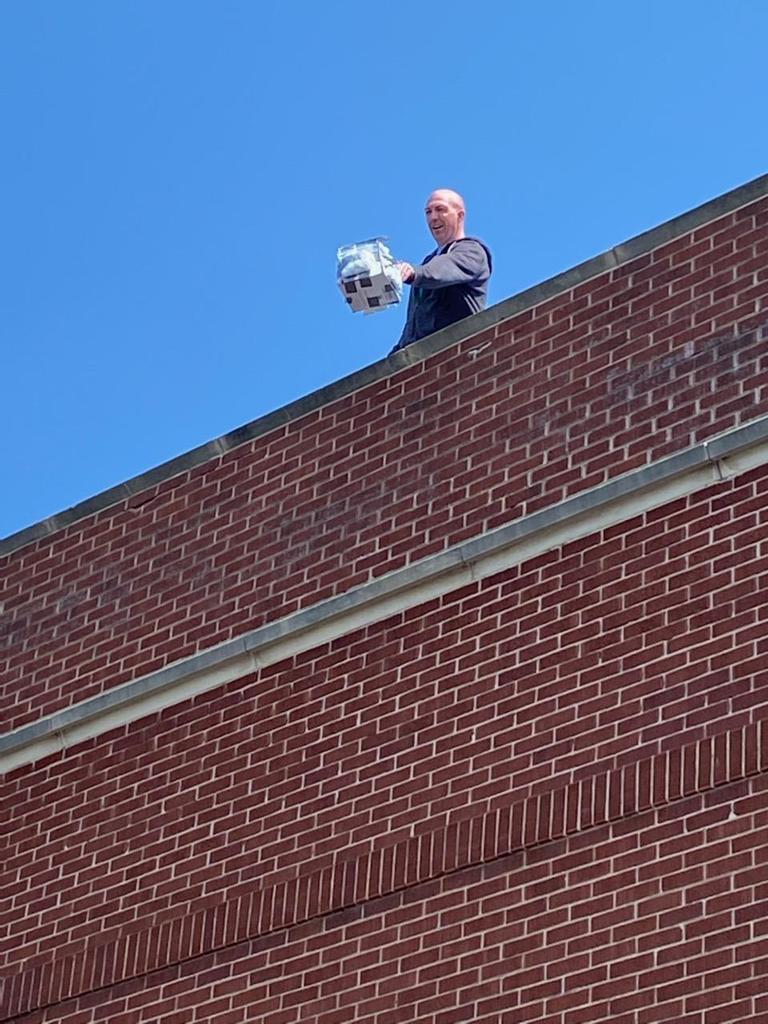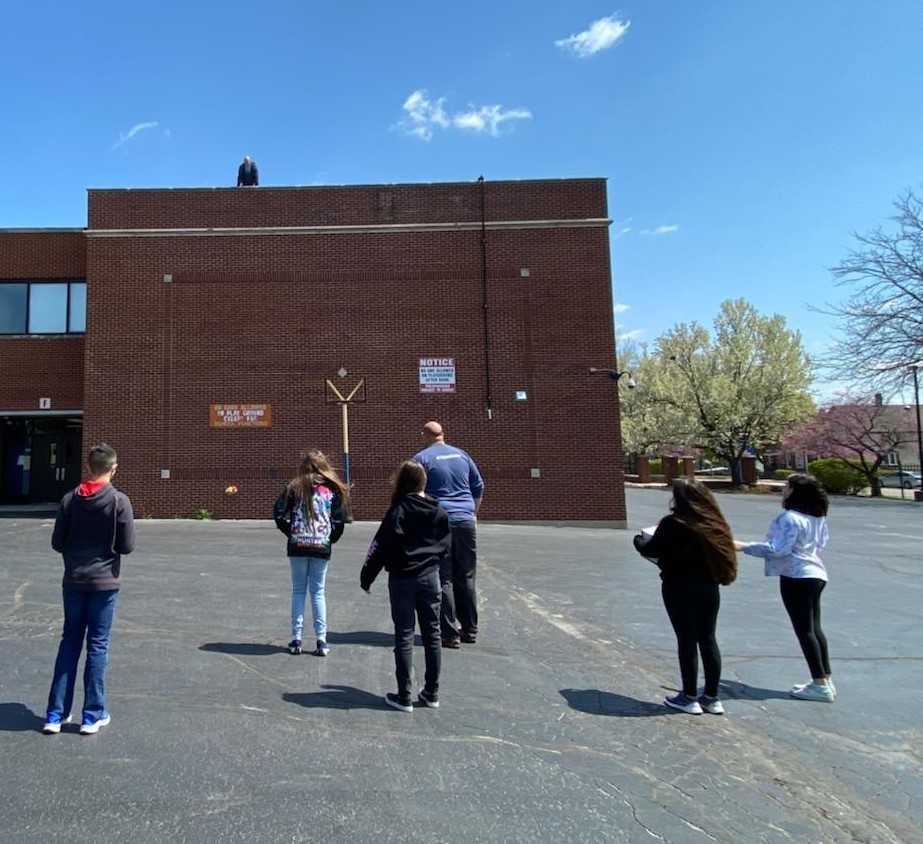 In person learning resumes tomorrow, Monday, April 12 at 8:20 am and 12:20 pm. Reminder-physical school building closed on Fridays, but all students are expected to attend remote learning.
El aprendizaje en persona se reanuda mañana lunes 12 de abril a las 8:20 am y 12:20 pm. Recordatorio: el edificio de la escuela física cerró los viernes, pero se espera que todos los estudiantes asistan al aprendizaje remoto.
Reminder-Remote Learning Friday, today, for all students from 8:30-12:30. Virtual teacher office hours from 1-2 pm. Rockdale School closed on Fridays. In person learning back on Monday.
Recordatorio de aprendizaje remoto Viernes, hoy, para todos los estudiantes de 8: 30-12: 30. Horario de oficina del profesor virtual de 1 a 2 pm. La escuela Rockdale cierra los viernes. En persona el lunes.
Reminder-In person learning resumes on Tuesday, April 6. Recordatorio: el aprendizaje en persona se reanuda el martes 6 de Abril.